Thursday, April 16, 2009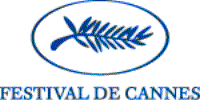 I'm counting the days to April 23 when FINALLY the fest will announce the Official Selection and the party of the Mother of all festivals will start again and will last for about a month.

But the news are coming and by now we know that the fest will have movies from Ang Lee, Jane Campion, Quentin Tarantino, Ken Loach, Pedro Almodovar, Lars von Trier and Johnnie To among others. Gossip claims that the fest will be heavy on Asian and European film, light on Central and South America, Africa and Middle East and hopefully, very light in Hollywood stuff.

Still there is one Hollywood movie that I wouldn't mind if its participation is confirmed in any section, I'm talking about Terry Gilliam's The Imaginarium of Doctor Parnassus that has not only Heath Ledger's final performance but also Johnny Depp, Jude Law and Colin Farrell together… hmmm, you know I'll watch everything with multifaceted Johnny Depp (lol!).

Another Hollywood movie that calls my attention is Ang Lee's Taking Woodstock that's about the unforgettable Woodstock festival… yeah, hopefully will be another movie that will take me down memory lane.

But the European/Asian gossip seems more appealing to me with movies by Michael Fassbender, Almodovar (yes is Abrazos Rotos – Broken Embraces) and one starring Mathieu Amalric, Jeanne Moreau, Fanny Ardant, Laetitia Casta and others that is directed by Malaysian Tsai Ming-liang and has to be as interesting as its title, Face.

Must be seen for me (even if they do not make Cannes – but they will…) are two Romanian features; first Corneliu Porumboiu's Police, Adjective and second, an omnibus produced by none other than Christian Mungiu Tales from the Golden Age that includes two episodes by him.

So, if the gossip is already exciting me with great movies imagine what will happen when FINALLY they announce the official lineup for all the official and parallel sections! But I have to wait another week. Sigh.