Thursday, March 19, 2009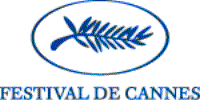 Today something very unusual happened, there was a Cannes press release circulating the mass media! I know that it was because the Opening Film at the 62nd Cannes fest is an American movie, which is not really common.

But the press release has some news that are noteworthy. For the first time ever the film that will be opening the fest belongs to the animation genre and is no regular animation but Digital 3-D which not only is a first for the fest, but also is a Disney film!!! Okay do not worry, is a Disney Pixar studios film which absolutely makes a difference (lol).

Here is the full official press release that can be found here.

UP, the new animation from the Disney Pixar studios, produced under John Lasseter's supervision, will be the Opening Ceremony film of the 62nd Festival de Cannes, a World Premiere in Disney Digital 3-D on Wednesday May 13th, 2009.

UP, a comedy adventure in which 78-year-old Carl Fredricksen fulfils his dream of a great adventure when he ties thousands of balloons to his house and flies away to the wilds of South America, only to discover that he has brought with him his biggest nightmare, a 9-year-old Wilderness Explorer stowaway.

UP is directed by Pete Docter, director of MONSTERS, INC. who also developed the story and characters for TOY STORY, Pixar's first full length animated feature film, for which he also served as supervising animator. He served as a storyboard artist on A BUG'S LIFE, and wrote the initial story treatment for TOY STORY 2. The film is co-directed by Bob Peterson, also a screenwriter and author of FINDING NEMO.

John Lasseter is Chief Creative Officer of Walt Disney and Pixar Animation Studios and Oscar-winning director or producer of TOY STORY, TOY STORY 2, A BUG'S LIFE, MONSTERS, INC., THE INCREDIBLES, FINDING NEMO, CARS, RATATOUILLE and WALL-E.

This is the first time that an animation film, in 3-D, will be the Opening Ceremony film at the Festival de Cannes.

Animations distinguished by their participation in the Official Selection are, DUMBO (1947), THE FANTASTIC PLANET (1973), FRITZ THE CAT (1974), SHREK (2001), THE TRIPLETS OF BELLEVILLE (2003), SHREK 2 (2004), OVER THE HEDGE (2006), KUNG-FU PANDA (2008) and WALTZ WITH BASHIR (2008)

UP will be released in the United States on Friday, May 29th and in France on July 29th. The Festival de Cannes runs from Wednesday May 13th to Sunday 24th of May, 2009.

The President of the Jury is French actress Isabelle Huppert.

I think that after May 13 with the opening of the 62nd Cannes fest many cinephiles will have to admit that the animation genre is no longer for children, simple entertainment, to kill time, for laughs or whatever else many of us used to believe. I have to admit that I started to change my perception about animation with Persepolis and Waltz With Bashir, and definitively when I see UP I'll be looking forward to understand animation with different eyes and hopefully confirm that the genre has found a new place in my brain! Yeah, Cannes can do that to me!