Sunday, March 15, 2009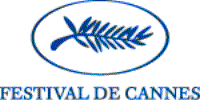 I can't find the announcement at the official Cannes site, but from several reliable news sources I found the new six directors that will attend the Cinéfondation 18th session of La Résidence from March 1st to July 15th and here they are.

First-time filmmakers
Yael Gidron from Israel with Nature Film follows the return of Daphna to the army base she fled from after spending a few days in a nature reserve.

Rafael Kapelinski from Poland with Up on the Roof describes the efforts over a 3-day period of Marek Makowski (40), in exile in Dublin and making do as best he can, to prove to his wife who has arrived unexpectedly that he has a flat, a boss, an office and a secretary.

Martin Turk from Slovenia with Feed Me With Your Words the tale of a family affected by mental illness.

Andreas Bolm from Germany with The Revenant observes how 19 year old Fabian, after having abandoned his girlfriend and child on the spur of the moment, allows himself to be mistaken for Thomas, the son of Ada and Volker, who has long since disappeared without a trace.

Second-time filmmakers
Julio Hernandez Cordon from Guatemala with Dust looks at the paths of two young men, Ignacio (mixed race) and Juan (Indian), who can no longer put up with their mothers or their misfortune.

Esteban Larrain from Chile with La Virgen de Peñablanca (La Vierge de Penablanca) makes a study of manipulation through the story of a 13 year old child in Pinochet's Chile, who talks of the Virgin Mary and who, in just a few weeks, attracts more than 100,000 people to come see the apparition.

As you recall this program helps young filmmakers write a screenplay and prepare for the production of their first or second feature film. I'll be checking the fest site to confirm the info and post the link when they publish.