Tuesday, May 27, 2008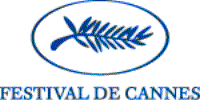 Finally today I was able to find in the official site of the Ministère Education Nationale the official press release about the winner of this year prize.

The story is not short but here goes a summary, on May 24 or 25 (I forgot) the news appeared with a movie honored with this prize. I was going to post it here, when suddenly another news appears telling that someone impersonated someone else and that the previous news were false, lol! So, I decided to wait until I find it in the official site and here it is.

"Dans le cadre de la 61ème édition du Festival de Cannes 2008, Robin Renucci, président du jury, a remis le Prix de l'Éducation nationale à « Tulpan », film de Sergey Dvortsevoy, en présence de Xavier Darcos, ministre de l'Éducation nationale, ainsi que de tous les membres du jury, en particulier de Prune Engler, sa vice-présidente.

Décerné par un jury composé de dix membres de la communauté professionnelle et éducative - six enseignants, deux professionnels et deux élèves majeurs - le Prix de l'Éducation nationale distingue, depuis 2003, à Cannes, un film de la Sélection officielle (Compétition et Un Certain Regard), signalé ainsi aux enseignants et aux élèves comme une œuvre forte, digne d'une attention particulière et susceptible de devenir un objet d'étude et de réflexion au sein de l'enseignement du cinéma au lycée."

So, it is official the Prix de l'Education Nationale goes to Tulpan by Sergey Dvortesevoy.

To check the official press release go here.